Detailed Description
Stone production line can also be called stone crushing plant or rock crushing plant which is composed of a whole set of crushing equipment. Among the crushing machines, the most important ones include breaker machine, conveyor equipment and screen equipment. Here our company will give an introduction to the general process flow of stone production line and the crusher machines used in this production line.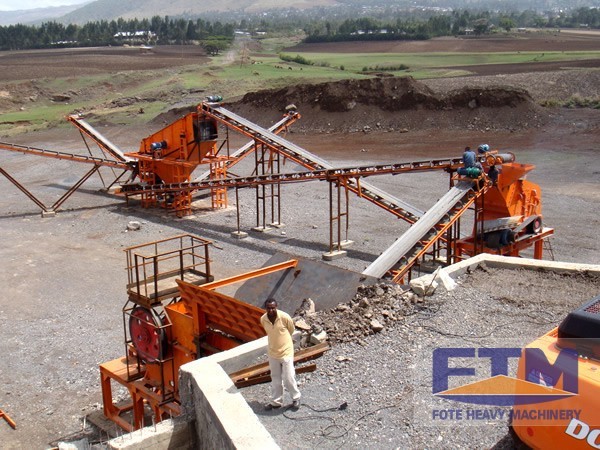 Flow Chart of Stone Production Line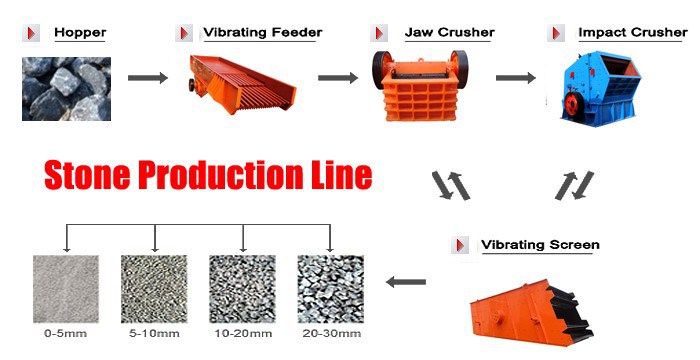 Process Flow of Stone Production Line
Stone production line refers to a series of processes of making large natural stone materials to reach the required granularity through a series of processing. The main production procedures include the following: first, large stone materials are sent through large forklift or other equipment to vibrating feeder which will evenly send the stone materials to primary rock breaker, and coarsely crushed stone materials will be sent by belt conveyor to medium crushing or fine crushing breaker machine, and then the fine materials will be screened by vibrating screen. The qualified materials will be sent by conveyor belt to final products yard and the unqualified large materials will be sent back to fine crushing equipment to be crushed again.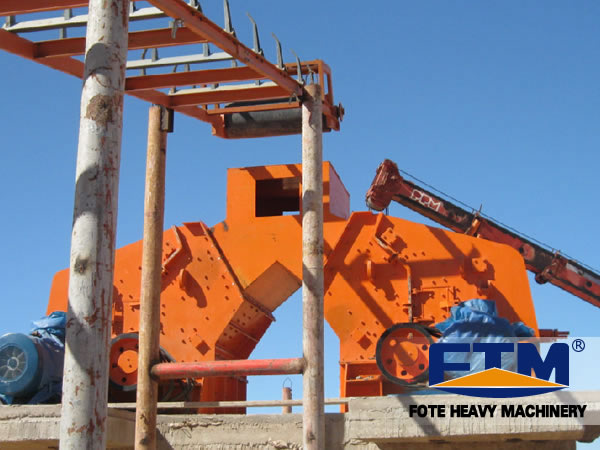 The Equipment Used in Stone Production Line
In a stone production line, different types of crushing machines will be used, and the commonly used primary crushers include jaw crusher, hammer crusher and large cone crusher and the fine crusher machines include sand maker, tertiary jaw crusher and medium and small-sized cone crusher.
Other Crusher Machines Needed
In the stone production line, there will be other crusher machines that are needed such as large stock bin, sand washer, circular vibrating screen and forklift. These machines and crushing machines will form a whole crushing production line. Hongxing Machinery is one of the professional crusher manufacturers and crushing plant supplier. Welcome to come to our group for visit and purchase, and you can also directly leave a message on this site and your message will be kept strictly confidential.
Technical Parameters
no!