Detailed Description
Mobile screening plant is designed and manufactured adopting Germany technology which has reached international advanced level.
In the design process, this machine widely adopts the most advanced mobile crushing and screening technology in the world, so that it can totally satisfy the mobile screening requirement of the customers. At any topographic condition, tyre mobile screen station can get to any position of the working site.
Tyre mobile screen station is a mobile machine equipped with vibrating screen and it can be put into production the moment it reaches the working site. Its optimized design can satisfy the most desirable technical features of the vibrating screen and the production efficiency is high and the granularity of the final products is even.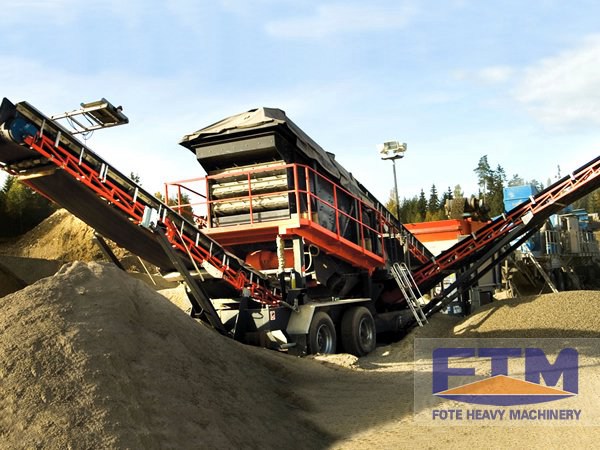 Performance Features of Wheel Mounted Mobile Screen
1. It is equipped with high-performance screen box.
2. It is able to continuously complete the screening work with high efficiency.
3. It can automatically screen and adjust the production process and maximize the screening efficiency.
4. It has low noise and low emission.
5. It can carry out climbing work, so that it can satisfy the screening requirement in mine, hydropower station and coal mines.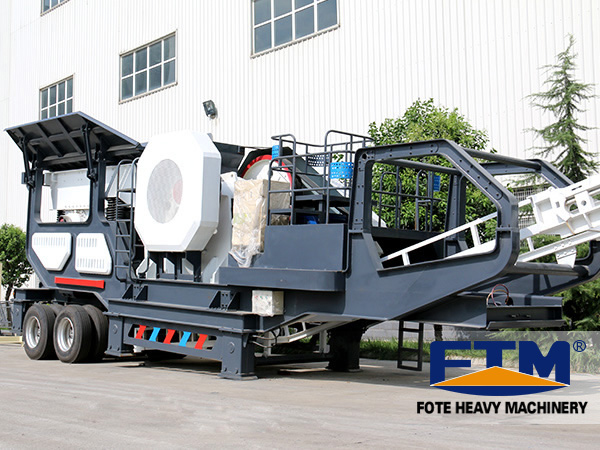 Wheeled mobile screen has the screening system for both coarse crushing and fine crushing, and it can be independently used for production and combined with coarse crushing equipment for compound work. The side discharge hopper provides flexible configurations for the conveying methods of the screened materials. The diesel engine in the integrated machine configuration can not only drive the movement of the machine, but provide joint power supply for the production process system.
Technical Parameters
Items
Model
FTM1548YK2S
FTM1548YK3S
FTM1860YK3S
FTM2160YK2S
FTM2160YK3S
FTM2160YK4S
Transportation dimension
Model
Length
14000
14760
13280
15250
16000
12680
Width
3320
2780
3180
3720
3120
4360
Height
4190
4510
4560
4510
4690
4570
Weight
22.9
23.9
22.8
28.6
33.2
24.8
Axle load
14.1
10.3
22.5
16.9
23.9
17.8
Traction pin/load
50/9.8
50/13.6
50/2.3
50/11.7
50/9.3
50/7.0
Vibrating screen
Model
2YK1548
3YK1548
3YK1860
2YK2160
3YK2160
4YK2160
Feeding belt conveyor
Model
B800X12Y
B800X12Y
No
B800X12Y
B1000X12.7Y
B800X12Y
Under-screen belt conveyor
Model
B650X7.5Y
B650X7.5Y
B800X8.2
B1000X8.2Y
B1000X8.2Y
No
Number of axles of frame
Number of axles
dual axle
dual axle
dual axle
dual axle
dual axle
dual axle