Detailed Description
Advantages of Slag Dryer
(1) Big processing capacity, strong anti-overload capacity, high heat efficiency and low coal consumption. The coal consumption is reduced by about 20%, thus directly decreasing the drying cost. The driving rack wheel and pinion adopts changeable pin cylinder rather than traditional cast steel gear, thus saving cost investment and greatly reducing the maintenance cost and time.
(2) To reach the optimum drying effect, the steel slag dryer adopts downstream drying method, so that the materials and heat source go into the drying equipment from the same time of the cylinder, and the outlet temperature of the dryer is low and the heat efficiency is high.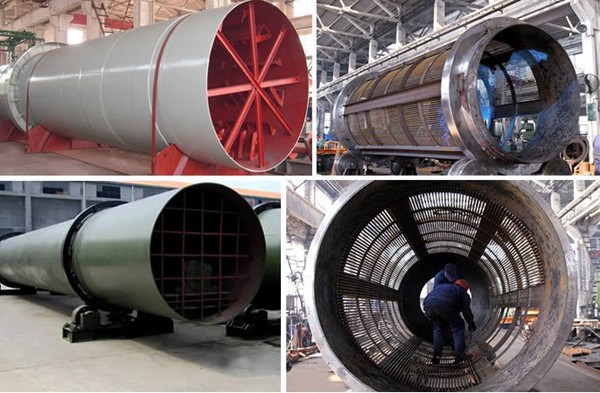 (3) It realizes innovation in internal structure as it strengthens the clearance and heat conduction of the scattered materials and eliminates the stickiness of the materials on the internal wall of the cylinder.
(4) It uses new type of feeding and discharging device, thus completely eradicating feeding blockage, discontinuity, uneven and returning charge and reducing the load of the dust collection system.
(5) It can satisfy the requirement for granularity and water content of the dried products of slag materials of different customers.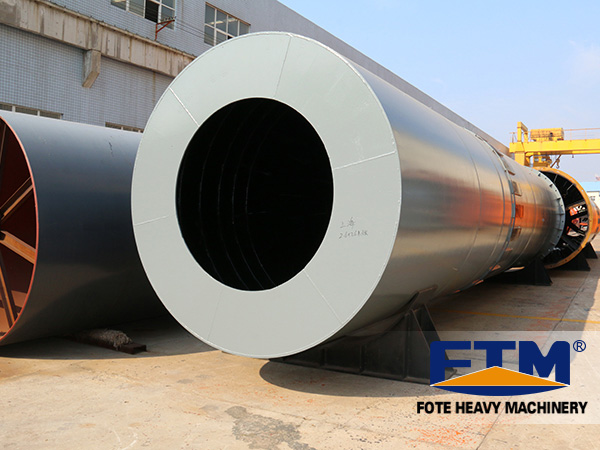 Application Range of Slag Dryer
Slag dryer can be divided into steel salg dryer and grain slad dryer. It can be used for drying materials with high moisture and big proportion such as slag, limestone, clay, river sand, silica sand, grain slag, slurry and sludge.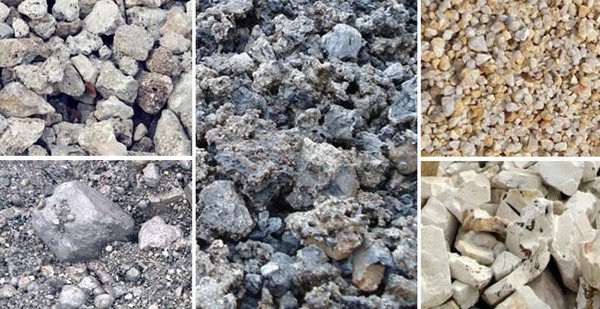 Working Principle of Slag Rotary Dryer
(1) The slag is send by belt conveyor or bucket elevator to material hopper, and by the feeder machine of the hopper, the slag goes into the feeding end through the feeding pipe.
(2) The inclination of the feeding pipe should be bigger than the natural dip angle of the materials for the materials to smoothly flow into the slag dryer machine.
(3) The cylinder of the drying machine is a rotating cylinder slant to the horizontal line. Materials are fed in from the higher end, and heat-carrying agent goes in from the low end and carries out countercurrent contact with materials.
(4) With the rotation of the cylinder, materials will move to the lower end under gravity. In the moving process, the wet materials inside the cylinder will directly or indirectly contact the heat-carrying agent and be dried, and finally the dried materials will be sent out by belt conveyor or spiral conveyor at the discharging end.
(5) There is lifting boards on the internal wall of the cylinder of the slag dryer and their function is to lift and scatter the materials to increase the contact area of the materials with the airflow, thus improving the drying speed and driving the materials to move forward.
(6) After the heat-carrying agent goes through the dryer machine, generally a cyclone dust collector will be used to gather the materials containing in the gas.
Technical Parameters
| | | | | | | |
| --- | --- | --- | --- | --- | --- | --- |
| Model(m) | Processing capacity(t/h) | Feeding moisture(%) | Discharging moisture(%) | Main motor power(kw) | Heat value of coal(kcal/kg) | Imlet temperature(℃) |
| Φ1.5×14 | 10-12 | 20±3 | ≤10 | 15 | ≥5500 | 700±50 |
| Φ1.8×14 | 15-18 | 20±3 | ≤10 | 18.5 | ≥5500 | 700±50 |
| Φ2.0×16 | 20-25 | 20±3 | ≤10 | 18.5 | ≥5500 | 700±50 |
| Φ2.2×18 | 25-30 | 20±3 | ≤10 | 22 | ≥5500 | 700±50 |